MeRT Migraine with Aura Treatment
MeRT Migraine with Aura Treatment
Migraine with Aura MeRT Treatment in Southern California
Magnetic e-Resonance Therapy (MeRT) is a safe and effective treatment that combines technologies of repetitive transcranial magnetic stimulation (rTMS, an FDA cleared therapy), quantitative electroencephalogram (qEEG), and electrocardiogram (ECG/EKG) to deliver individualized treatments for each unique brain pattern. MeRT can be used alone, or in conjunction with other treatment modalities including therapy and medication.
Neuro Wellness Spa is a leader in personalized brain health and neuromodulation. Using state of the art MeRT technology, our clinicians deliver personalized treatments for a wide variety of brain related disorders and to optimize cognitive performance. MeRT therapy is available at our Manhattan Beach clinic. To learn more about MeRT therapy for migraine with aura, contact us today at 1-877-847-3984 or use our contact form.
What is MeRT Therapy?
By combining sequential Quantitative Electroencephalogram (qEEG) recordings, transcranial magnetic stimulation (TMS) and custom treatment protocols, MeRT analyzes brainwave data to deliver the best outcomes possible.
Using neuroscience and machine learning, MeRT visibly reshapes brainwave activity and strengthens functionality to improve health outcomes.
Non-Invasive
MeRT is non-invasive and well-tolerated.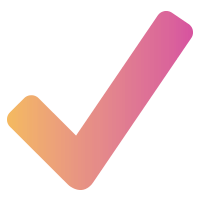 FDA-Cleared
Our devices are safe and cleared by the FDA.
Drug-Free
MeRT is a drug-free approach that uses magnetic pulses to retrain the brain.
How is Migraine Treated with MeRT?
MeRT is a well-tolerated and highly effective for migraine, particularly migraine with aura. MeRT combines rTMS, an FDA-cleared treatment, with qEEG and EKG recordings to individualize treatments to each unique brain pattern.
Through the measurement and analysis of your brainwave activity, MeRT identifies disruptions to your brain network and builds treatment parameters scientifically designed to meet your needs. In most cases MeRT can visibly reshape brainwave activity, regardless of what may have caused the disruption to begin with.
During MeRT treatment, patients recline in a treatment chair. A TMS magnet is positioned over the patient's head to deliver an individualized protocol of gentle pulses to specific areas of the brain. Patients report that the pulses feel like taps on the head. Each treatment session lasts about 40 minutes, after which patients can immediately return back to their daily routines, including work and school.
Overall, patients tolerate MeRT treatment very well. The most commonly reported side effects are mild scalp discomfort and mild headache during stimulation, which responds well to over-the-counter analgesics.
If you are interested in MeRT therapy for you or a loved one experiencing migraines with aura, call Neuro Wellness Spa on 1-877-847-3984 or visit to our Contact Us page.
Migraine Statistics
Migraine is much more than a bad headache. Migraines can significantly diminish quality of life.
Migraine is a neurological disease which can be associated with extremely incapacitating symptoms.
Migraine typically involves a severe throbbing recurring pain, usually on one side of the head. But in about 1/3 of migraines, both sides are affected.
In some cases of migraine, other disabling symptoms are present without head pain.
Attacks are often accompanied by one or more of the following disabling symptoms: visual disturbances, nausea, vomiting, dizziness, extreme sensitivity to sound, light, touch and smell, and tingling or numbness in the extremities or face.
Migraines usually last between 4 and 72 hours.
Over 20% of chronic migraine sufferers are disabled, and the likelihood of disability increases sharply with the number of comorbid conditions.
The vast majority of migraine sufferers do not seek medical care for their pain.
Only 4% of migraine sufferers who seek medical care consult headache and pain specialists.
Although 25% of sufferers would benefit from preventive treatment, only 12% of all sufferers receive it.
Signs & Symptoms of Migraines
The incidence of migraine is rising and migraine is becoming one of the most common nervous system diseases in the world. Migraine is divided into two major categories: migraine without aura and migraine with aura.
"Aura" usually includes visual symptoms like lines, shapes, or flashes. You may even lose some of your vision for 10 to 30 minutes. You could also feel tingling in your arms and legs. Auras can even affect smell, taste, touch, or speech.
Aura happens to about 1 in 4 people who get migraine headaches. It usually starts before the head pain begins and lasts up to an hour.
For more information about the services we offer, including MeRT, contact us today.
• • Get in touch • •
Contact Us