Tinnitus MeRT Treatment in Los Angeles
The brain is composed of over 100 billion neurons. The quality of behavior between your neurons can be disrupted by many things, including tinnitus. Magnetic e-Resonance Therapy (MeRT) empowers patients to understand their unique brainwaves and optimize their mind. Given the implication of neurons in the pathophysiology of tinnitus, MeRT can identify, map and nurture specific areas of the brain that may not be communicating effectively in people with tinnitus. By synchronizing the neural communication, MeRT reduces the pitch, volume and intensity of tinnitus for improved quality of life.
MeRT is a safe and effective treatment that combines technologies of repetitive transcranial magnetic stimulation (rTMS, an FDA cleared therapy), quantitative electroencephalogram (qEEG), and electrocardiogram (ECG/EKG) to deliver individualized treatments for each unique brain pattern. MeRT can be used alone, or in conjunction with other treatment modalities including therapy and medication.
Neuro Wellness Spa is a leader in personalized brain health and neuromodulation. Using state of the art MeRT technology, our clinicians deliver personalized treatments for a wide variety of brain related disorders and to optimize cognitive performance. MeRT therapy is available at our Manhattan Beach clinic. To learn more about MeRT therapy for tinnitus, contact us today at 1-877-847-3984 or use our contact form.
What is MeRT Therapy?
By combining sequential Quantitative Electroencephalogram (qEEG) recordings, transcranial magnetic stimulation (TMS) and custom treatment protocols, MeRT analyzes brainwave data to deliver the best outcomes possible.
Using neuroscience and machine learning, MeRT visibly reshapes brainwave activity and strengthens functionality to improve health outcomes.
Non-Invasive
MeRT is pain-free, non-invasive and well-tolerated.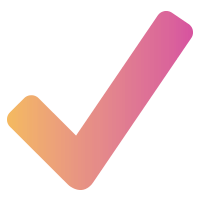 FDA-Cleared
Our devices are safe and cleared by the FDA.
Drug-Free
MeRT is a drug-free approach that uses magnetic pulses to retrain the brain.
How is Tinnitus Treated with MeRT?
MeRT is a well-tolerated and highly effective treatment for tinnitus. MeRT combines rTMS, an FDA-cleared treatment, with qEEG and EKG recordings to tailor treatments to each individual's unique brain pattern.
In the largest US clinical trial of its kind, the Veterans Affairs (VA) Portland Medical Center and Oregon Health & Science University (OHSU)  found that transcranial magnetic stimulation (TMS) significantly improved tinnitus symptoms for more than half of study participants. Their findings were published in an article in the July 16 online edition of the journal JAMA Otolaryngology – Head & Neck Surgery. Because tinnitus is believed to be a function of hyperactivity in the brain's neural cortex, gentle magnetic stimulation can reduce the perception and severity of tinnitus.
Given the implication of neurons in the pathophysiology of tinnitus, MeRT begins by mapping brain activity and identifying areas that may not be communicating effectively in people with tinnitus. With personalized protocols, MeRT nurtures, optimizes and improves synchronicity in those areas of the brain.
By synchronizing the neural communication, MeRT reduces the pitch, volume and intensity of tinnitus for improved quality of life. Using MeRT to treat tinnitus might also result in other clinical benefits including improved mood, attention, cognition and auditory processing.
During MeRT treatment, patients recline in a treatment chair. A TMS magnet is positioned over the patient's head to deliver an individualized protocol of gentle pulses to specific areas of the brain. Patients report that the pulses feel like taps on the head. Each treatment session lasts about 40 minutes, after which patients can immediately return back to their daily routines, including work and school.
Overall, patients tolerate MeRT treatment very well. The most commonly reported side effects are mild scalp discomfort and mild headache during stimulation, which responds well to over-the-counter analgesics.
If you are interested in MeRT therapy for a loved one struggling with tinnitus, call Neuro Wellness Spa on 1-877-847-3984 or visit to our Contact Us page.
Signs and Symptoms of Tinnitus
Tinnitus, the perception of noise or ringing in the ears, affects 15 to 20 percent of the population. The noise can be intermittent or continuous and can vary in loudness. It is often worse when background noise is low, so you may be most aware of it at night when you're trying to fall asleep in a quiet room.
In severe cases, however, tinnitus can cause people to have difficulty concentrating and sleeping. It may eventually interfere with work and personal relationships, resulting in psychological distress. Carpenters, pilots, rock musicians, street-repair workers, and landscapers are among those whose jobs put them at risk, as are people who work with chain saws, guns, or other loud devices or who repeatedly listen to loud music. A single exposure to a sudden extremely loud noise can also cause tinnitus.
Prolonged exposure to loud sounds is the most common cause of tinnitus. A variety of other conditions and illnesses can lead to tinnitus including brain tumors, cardiovascular diseases, thyroid abnormalities, ear and sinus infections and hormonal changes.
Functional imaging has demonstrated a relationship between the intensity of tinnitus and the degree of reorganization in the auditory cortex, an area of the brain. MeRT can relieve symptoms of tinnitus by correcting the reorganization in the auditory cortex.
Tinnitus Statistics
Over 45 million Americans struggle with tinnitus, making it one of the most common health conditions in the United States. There are very few known genetic-based catalysts for tinnitus. However, for a variety of reasons, certain demographic groups appear to be more susceptible to both acute and chronic tinnitus on the population level.
Men get tinnitus more often the women
Tinnitus is more common in older populations
Caucasians are more likely to have tinnitus
High risk groups for tinnitus include senior citizens, active military personnel and veterans, people employed in loud workplace environments, musicians, motorsports and hunting enthusiasts
Tinnitus also can keep you from feeling and performing your best at home, school or work. There are effective treatments for tinnitus that can reduce symptoms and improve your quality of life.
Begin MeRT Treatment in Los Angeles Today
MeRT therapy at Neuro Wellness in Los Angeles is a safe and effective treatment designed to improve your overall brain health. Our team of experts will walk you through the process related to MeRT. For more information about the services we offer, including MeRT, contact us today.
• • Testimonials • •
What Our Patients Are Saying
My Life Started To Turn Around

Within just a couple of weeks of TMS treatment, my life started to turn around. I felt in more control of my emotions and that led to better life decisions & a healthier lifestyle.

John

Incredible Progress In A Short Amount Of Time

My life has completely changed with ketamine therapy. My therapist even said she had never seen such incredible progress in such a short amount of time.

Shannon

We Got Our Son Back

After eight weeks of MeRT treatments, our son is now more verbal and much happier. He started communicating with us and making jokes.

MeRT Patient

A Game Changer

IV nutrition has been a game changer and a great way to start my week. I love how I instantly have more focus, energy and I feel like I can tackle anything.

Amber

Got The RIGHT Meds

Spent decades on meds that weren't right for me. Took the genetic test, learned about what would work for me and got the RIGHT meds. Has made such a difference for me.

Jean

TMS Changed Everything

I was so low on energy and TMS changed everything. Now, I look forward to starting my days. My focus has improved. I appreciate things I couldn't even notice before.

Rob

Relieved My Symptoms After A Lifetime of Struggle

I was amazed that Spravato relieved my symptoms after a lifetime of struggle. Today, I'm leading a class in mental health, working in my greenhouse & spending time at the beach with my dog, Oshi.

Robin

It Gave Me A Bigger Picture

It was interesting to see that according to the genetic test, I'm a fast metabolizer of that particular pain medication. It gave me a bigger picture of how my genes work.

Rachel
• • Get in touch • •
Contact Us