[et_pb_section admin_label="section"] [et_pb_row admin_label="row"] [et_pb_column type="4_4″][et_pb_text admin_label="Text"]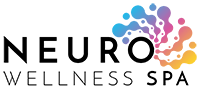 Finding an in-network psychiatrist in LA has never been easier.
Prescriptions When You Need Them
Our no-pressure clinicians can work with you or your loved one to figure out whether antidepressants or a non-pharma alternative, like TMS, might work best.
Comprehensive and Personalized
We partner with each patient to understand their unique mental health goals, and help them achieve long-lasting, transformative results. Because you deserve to feel better, and life feels better when you do.
Convenient and Affordable
Our in-network psychiatry appointments are conveniently offered in-person and online. Plus, they're covered by most insurance. This means you can receive the prescriptions you need, when you need them.
Is Psychiatry Right for You?
The *most* important question.
Find out if Neuro Wellness Spa can help you or a loved one. In-network appointments with our expert care team are available in days, not months. Get started with a consultation, conveniently offered in-person or virtually.
Neuro Wellness Spa psychiatry is covered by most insurance
Our phenomenal clinical team is always available to help prospective patients understand their coverage options. We know how important it is that those seeking help are able to get the treatment they need. Not to mention, at Neuro Wellness Spa, we handle all the paperwork.
Meet Our Expert Care Team
We're changing the way mental health is treated. From our expertly trained clinical teams to our thoughtfully designed centers, we're committed to delivering innovative treatments to the highest clinical standards for the best possible outcomes. We understand medication and talk therapy aren't the only option. This is mental health care, reimagined.
You're Not Alone. Here's What Our Patients Say.
If you are suffering & reading this, you are not alone & there are caring people with tools that can help.

Todd, 50

From scheduling to insurance coverage to the care they provided, Neuro Wellness Spa has exceeded expectations. My psychiatrist is so knowledgeable—his insights are on point & he truly listens.

Mary, 44

I highly recommend seeking care from Neuro. They were able to schedule my consultation via video call. Immediately, my psychiatrist made me feel like he was really going to take care of me—and he has. I started off with medication but once I learned about TMS, I wanted to start right away. Now, my sleep has improved, my mood is better & my energy is back.

Wendy, 45
Find Your Closest Neuro Wellness Spa Center
[/et_pb_text][/et_pb_column] [/et_pb_row] [/et_pb_section]