Addiction MeRT Treatment in Southern California
Magnetic e-Resonance Therapy (MeRT) is a safe and effective treatment that combines technologies of repetitive transcranial magnetic stimulation (rTMS, an FDA cleared therapy), quantitative electroencephalogram (qEEG), and electrocardiogram (ECG/EKG) to deliver treatments scientifically designed for each individual's unique brain pattern. MeRT can be used alone, or in conjunction with other treatment modalities including therapy and medication.
Neuro Wellness Spa is a leader in personalized brain health and neuromodulation. Using state of the art MeRT technology, our clinicians deliver personalized treatments for a wide variety of brain related disorders and to optimize cognitive performance. MeRT therapy is available at our Manhattan Beach clinic. To learn more about MeRT therapy for addiction and substance abuse, contact us today at 1-877-847-3984 or use our contact form.
What is MeRT Therapy?
By combining sequential Quantitative Electroencephalogram (qEEG) recordings, transcranial magnetic stimulation (TMS) and custom treatment protocols, MeRT analyzes brainwave data to deliver the best outcomes possible.
Using neuroscience and machine learning, MeRT visibly reshapes brainwave activity and strengthens functionality to improve health outcomes.
Non-Invasive
MeRT is non-invasive and well-tolerated.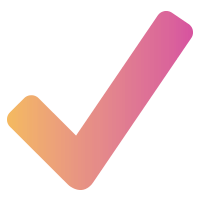 FDA-Cleared
Our devices are safe and cleared by the FDA.
Drug-Free
MeRT is a drug-free approach that uses magnetic pulses to retrain the brain.
How is Addiction Treated with MeRT?
MeRT is a well-tolerated and highly effective treatment for addiction and substance abuse. MeRT combines rTMS, an FDA-cleared treatment, with qEEG and EKG recordings to individualize treatments to each unique brain pattern.
The quality of communication between your neurons can be disrupted by many things, including addiction. These disruptions can be minor or significant.
In an addicted brain, the reward processing circuits become imbalanced. The brain receives an abundant supply of dopamine, which is a neurotransmitter involved in experiencing pleasure. The brain "learns" to seek out the "high" previously experienced with the excess dopamine. Elevated brain activity in response to drug cues — referred to as cue reactivity —predicts relapse in addiction. Treatment approaches that target the neural circuitry related to cue reactivity may reduce relapse in patients.
Through the measurement and analysis of your brainwave activity, MeRT identifies disruptions to your brain network and builds treatment parameters specifically tailored to your needs. In most cases we can visibly reshape brainwave activity, regardless of what may have caused the disruption to begin with.
During MeRT treatment, patients recline in a treatment chair. A TMS magnet is positioned over the patient's head to deliver an individualized protocol of gentle pulses to specific areas of the brain. Patients report that the pulses feel like taps on the head. Each treatment session lasts about 40 minutes, after which patients can immediately return back to their daily routines, including work and school.
Overall, patients tolerate MeRT treatment very well. The most commonly reported side effects are mild scalp discomfort and mild headache during stimulation, which responds well to over-the-counter analgesics.
If you are interested in MeRT therapy for a loved one struggling with addiction, call Neuro Wellness Spa on 1-877-847-3984 or visit to our Contact Us page.
Signs and Symptoms of Addiction
Addiction, also called substance use disorder, is a disease that affects a person's brain and behavior and leads to an inability to control the use of a legal or illegal drug or medication. When you're addicted, you may continue using the drug despite the harm it causes.
Addiction symptoms or behaviors vary from person to person, but may include:
Feeling that you have to use the drug regularly — daily or even several times a day
Losing interest in things you once liked to do
Having intense urges for the drug that block out any other thoughts
Having difficult doing normal daily things, like cooking or working
Over time, needing more of the drug to get the same effect
Having difficulty getting along with co-workers, teachers, friends, or family members.
Taking larger amounts of the drug over a longer period of time than you intended
Making certain that you maintain a supply of the drug
Spending money on the drug, even though you can't afford it
Not meeting obligations and work responsibilities, or cutting back on social or recreational activities because of drug use
Changes in personality like lack of motivation, irritability and agitation
Continuing to use the drug, even though you know it's causing problems in your life or causing you physical or psychological harm
Doing things to get the drug that you normally wouldn't do, such as stealing
Driving or doing other risky activities when you're under the influence of the drug
Spending a good deal of time getting the drug, using the drug or recovering from the effects of the drug
Failing in your attempts to stop using the drug
Experiencing withdrawal symptoms when you attempt to stop taking the drug
Addiction Statistics
Substance use disorders affect millions of adolescents and adults in the United States. Approximately 20.3 million people aged 12 or older had a substance use disorder in the past year, including 14.8 million who had an alcohol use disorder and 8.1 million who had an illicit drug use disorder. Among the 8.1 million people who had an illicit drug use disorder, the most common disorders were for marijuana (4.4 million) and misuse of prescription pain relievers (1.7 million).
Substance use disorder is an illness, and just like a physical injury, it requires treatment. Substance abuse—involving drugs, alcohol, or both—is associated with a range of destructive social conditions, including family disruptions, financial problems, lost productivity, failure in school, domestic violence, child abuse, and crime. The burden that alcohol and drug abuse places on millions, their families and their friends is tremendous, but effective treatments for substance use disorders are available.
For more information about the services we offer, including MeRT, contact us today.
• • Get in touch • •
Contact Us