We're the Depression Specialists in Santa Monica
Best TMS Therapy and Psychiatrist In Santa Monica, CA
From breathtaking ocean views to incredible weather, the seaside community of Santa Monica has undeniable charm. With a population of over 90,000, this Los Angeles County area is home to several distinctive restaurants and one of the country's best beach scenes. However, like many Californian communities, people living and working in Santa Monica can struggle with depression.
At Neuro Wellness Spa, we can help. It's our philosophy to provide comprehensive, individualized and evidence-based mental health care. We understand that addressing mental health symptoms cannot be a "one size fits all" approach. Our expert care team offers a range of effective treatments, including in-network psychiatry, transcranial magnetic stimulation (TMS), and Spravato, to help address each patient's unique symptoms and health goals. We are dedicated to helping our patients ditch the side effects of conventional treatments and achieve long-lasting mental wellbeing. 
Since opening our doors, Neuro Wellness Spa has provided more than 70,000 TMS treatments and helped more than 5,000 patients experience life-changing results. When you partner with our expert clinicians, you'll experience the highest quality care, convenient locations and excellence in treatment. Plus, we accept most insurance, so you can focus on what's important.
If you or a loved one is experiencing depression, whether it's major, chronic, manic, prenatal, bipolar, postpartum, or any other type of depression, contact us today to learn more about TMS and how we can help. We are proud of our clinically renown medical directors and our reputation for excellence across Los Angeles and the South Bay. Experience the Neuro Wellness Spa difference today. Also, check out the best TMS clinic in Beverly Hills.
Neuro Wellness Spa Psychiatry & TMS – Dr. Alexa Hall, M.D.
What is TMS Therapy?
For many years, the initial response to depression treatment has been psychiatric medications and talk therapy. Although these conventional treatments can be effective, they don't work for everyone. Plus, medications can take weeks or months to exert their full effects. If you're experiencing lingering symptoms, unwanted side effects, or if you want to supplement your current treatments, you might consider transcranial magnetic stimulation, or TMS.
Transcranial Magnetic Stimulation (TMS) therapy is a non-invasive, non-drug, and FDA-cleared treatment with zero downtime that is safe and effective for depression, anxiety, OCD and more. Unlike other treatments, TMS is non-invasive (does not require surgery) and non-systemic (does not affect the entire body).
TMS uses gentle magnetic pulses to treat specific areas of the brain known to be involved in conditions affecting mental health and cognition. Unlike medications, which affect the entire body, TMS therapy treats mental health at the source.
TMS is an outpatient procedure. Patients recline in a private treatment room and may relax, read, work, or watch television during treatment. A TMS magnet is positioned over the patient's head to deliver gentle magnetic pulses to stimulate specific areas of the brain. Unlike electroconvulsive therapy or ECT, TMS therapy is non-invasive and non-sedating.
We like to think of TMS therapy like physical therapy for the brain. A typical treatment course of TMS involves 5 treatments per week for 6-9 weeks. Each treatment sessions lasts about 20 minutes, after which patients can get back to their days right away, including work or school.  Most patients experience clinical improvement by the tenth session (two weeks).TMS can be used alone or in conjunction with medication. Plus, TMS has fewer side effects than other treatments, or in some cases, no side effects at all.
TMS for depression is FDA-cleared and covered by most insurance including Aetna, Anthem, Blue Shield, Optum, MHN/Health Net, Tricare, Cigna, Magella, Beacon, and more. Our phenomenal clinical team is always available to help prospective patients understand their coverage options. We know how important it is that those seeking help are able to get the treatment they need. Not to mention, at Neuro Wellness Spa, we handle all the paperwork.
Effectiveness of TMS
TMS is a safe, highly effective and FDA-cleared treatment option for depression, OCD, migraine and cigarette cessation. Since 2009, over 75% of Neuro Wellness Spa patients have experienced symptom relief with TMS therapy. In clinical trial, TMS therapy was twice as effective as oral antidepressants at helping patients achieve remission. Length of remission depends on many factors including:
Diet

Exercise

Therapy

Severity of illness

Lifestyle
Transcranial magnetic stimulation has far fewer side effects than antidepressant medications. With more than 10,000 treatments performed in clinical trials, the most common side effect was temporary and mild scalp discomfort during active treatment. Unlike medications, which affect the entire body as they pass through the blood-brain barrier, TMS therapy treats the brain directly.
The goal of mental health treatment is to achieve full remission. Patients should not tolerate lingering symptoms or unwanted side effects. TMS is an effective treatment alternative to medication and therapy that helps patients feel all the way better.
What does TMS Treat
TMS has been around since the 1980's. It was originally used as a mapping technique to map the brain to determine which parts of the brain are responsible for which actions. TMS was FDA-cleared for depression in 2008, for migraine in 2013, for OCD in 2018 and for cigarette cessation in 2019. Research documents TMS to also be helpful for bipolar depression, anxiety and cognitive impairment. Currently, most insurance companies cover TMS for depression. At Neuro Wellness Spa, we've helped thousands of patients achieve remission with TMS from:
Major Depressive Disorder

Peripartum Depression

Postpartum Depression

Premenstrual Dysphoric Disorder

Teen Depression

Treatment Resistant Depression

Persistent Depressive Disorder

Clinical Depression

Severe Depression
Obsessive Compulsive Disorder (OCD)

Anxiety

Migraine

Cognitive Impairment

Memory Loss

Alzheimer's Disease

Bipolar Disorder

Addiction Relapse Prevention

Smoking Cessation

Borderline Personality Disorder
Meet Our TMS Specialists in Santa Monica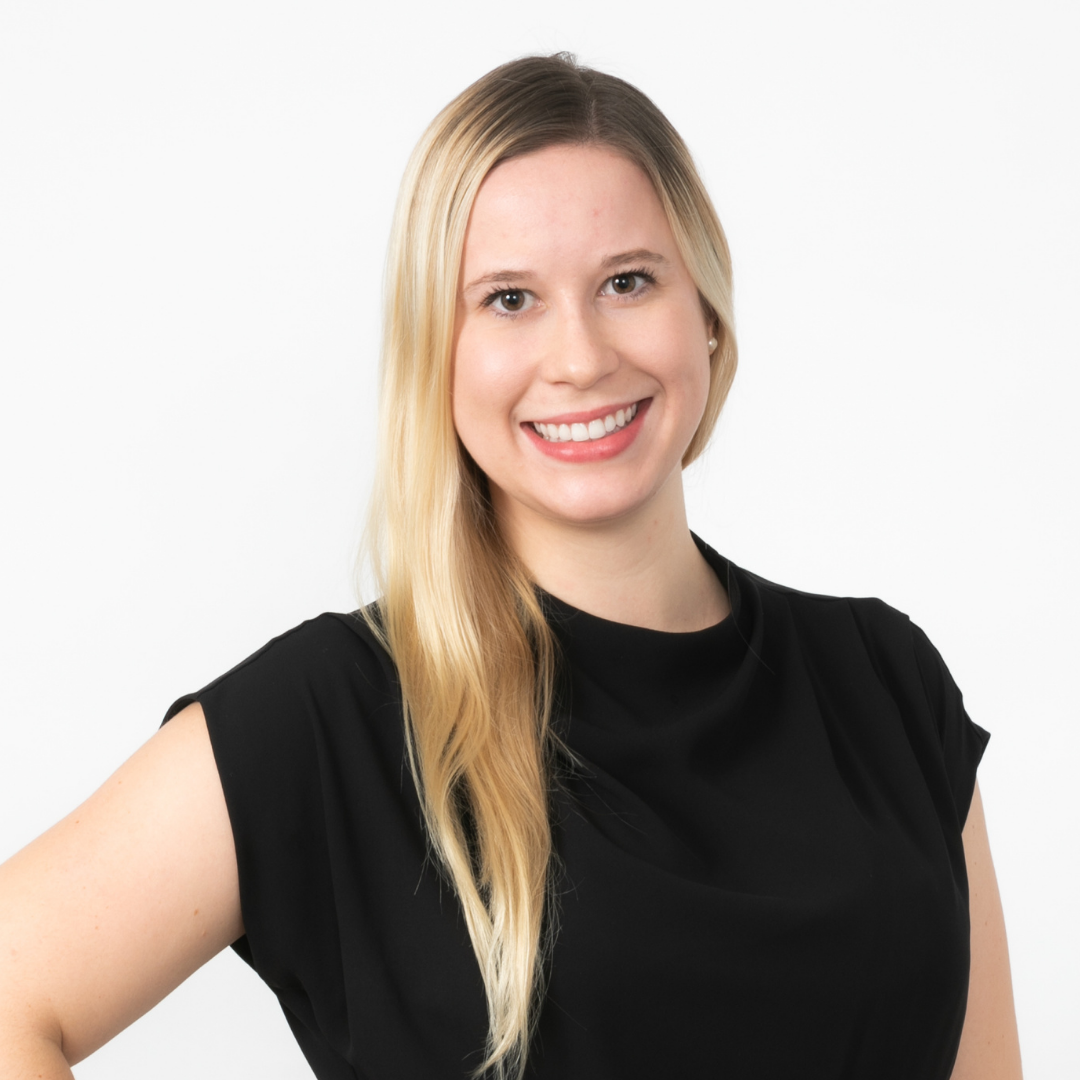 Dr. Alexa Hall, M.D.
Medical Director – Santa Monica
Dr. Alexa Hall was born and raised in New England. She obtained her B.S. in Biology from Providence College and her M.D. from Saint Louis University School of Medicine. She then completed her general psychiatry residency at Harvard South Shore in Massachusetts with clinical training throughout many affiliated hospitals of Harvard Medical School and the Veterans Affairs Boston Healthcare System.
During her residency training, Dr. Hall developed a strong interest in providing high quality, evidence-based care for her patients and spent significant time mentoring and teaching peers.
Her passion for outpatient psychiatry has led her to the West Coast and Neuro Wellness Spa.
Samaneh Ferdowsian, PMHNP
Santa Monica Nurse Practitioner
Samaneh Ferdowsian is a Board Certified Psychiatric Nurse Practitioner, who graduated from Walden University. Samaneh has been in the mental health field for over five years has experience working with both adolescents and adults. She completed her Bachelors of Science at Chamberlain University and received her Masters of Science in Psychiatry from Walden University.
Samaneh uses a collaborative and holistic approach to address biological, psychological, and social factors that impact a client's health. She utilizes mindfulness and cognitive behavioral therapy to meet the needs of every client in their own unique way. In addition, she is a member of the American Association of Nurse Practitioners and the American Psychiatric Nurses Association.
Samaneh believes that one of the most crucial factors in becoming an effective Advanced Practice Nurse is promoting hope to individuals and families with mental illnesses, to instill self-responsibility and empowerment, and in helping individuals living with mental illness seek a meaningful role in life. With this, she hopes to help clients meet their goals and live the life they value and desire. Samaneh offers services in English and Farsi.
TMS Compared to Conventional Depression Treatments
Research shows 1 in 10 Americans utilize some form of antidepressant medication. Antidepressant medications are diffuse, go throughout your entire body, and thus cause many side effects. They work chemically by altering the amount of serotonin, dopamine and norepinephrine (the three neurotransmitters most responsible for anxiety and depression) available in the brain. Side effects of antidepressants may include:
Nausea

Weight gain

Constipation

Sexual dysfunction

Insomnia

Fatigue
Some people with depression and other mental health conditions are able to achieve symptom remission with medication. However, it may take up to 10 weeks after starting an antidepressant to notice improvement, and even then, symptom improvement only occurs in about one third of patients.
In contrast, TMS is a neuro-modulatory technique. TMS changes the way the neurons fire and function rather than just allowing the neurons to be bathed in more chemicals. TMS is a focalized treatment that targets the precise neural circuitry known to be not working well in depression, OCD, anxiety and more. TMS is more than twice as effective as medications. Unlike medications which can take 10 weeks to exert their full effects, most patients experience improvement in 2 weeks with TMS therapy. Plus, TMS therapy is covered by most insurance.
Because TMS is non-invasive, non-systemic and has fewer side effects than medications and the ability to work faster, many people who prefer not to use medications, including those who are pregnant or breastfeeding, choose TMS over other treatment options.
Another conventional treatment option for difficult to treat depression is ECT, or electroconvulsive therapy. ECT is an FDA-indicated treatment for depression that has been used for decades. It involves passing electrical currents through the brain to trigger a seizure. ECT is usually given 3 times per week for 2-4 weeks. It is generally indicated for severe depressive symptoms but can cause some side effects, including:
Confusion

Dizziness

Headache

Jaw pain

Muscle aches
Unlike electroconvulsive therapy or ECT, TMS therapy is non-invasive and non-sedating. TMS does not involve electrode implantation or the use of anesthesia. TMS treatment sessions take place in our private centers. Patients can drive themselves to and from treatment. There is no downtime, so patients can go about daily activities immediately following treatment. TMS treatment does not cause seizures nor affect cognitive function, it has fewer side effects than other treatments, and in some cases, no side effects at all.
Is TMS Right for Me?
Typically, psychiatric medications and talk therapy are the first interventions for mental health treatment. However, in many cases, talk therapy and medications are not effective. Additionally, it may take up to 10 weeks to notice any improvement on medication. Even then, symptom improvement only occurs in about one third of patients and many people experience severe side effects as well. TMS works within two weeks and is twice as effective as medications. 
If you or a loved one is suffering from depression, anxiety or OCD and conventional treatment options have not provided relief, TMS may be an effective treatment option. 
Do you have a clinical diagnosis of Major Depressive Disorder or Obsessive Compulsive Disorder (OCD)?

Have you tried medications to treat your depression/OCD?

Have you experienced side effects with your depression/OCD medication?

Are your depression/OCD symptoms interfering with your daily life?

Are your depressive/OCD symptoms negatively affecting your leisure activities, or affecting your relationship with friends and family?
If you answered yes to any of the above questions, TMS may be your next step. Contact your doctor or call Neuro Wellness Spa today for a consultation.
TMS Therapy Insurance Coverage & Cost
TMS therapy is FDA-indicated for depression, considered medically necessary, and is covered by most insurance. At Neuro Wellness Spa, we understand how important it is that those seeking TMS treatment are able to get the treatment they need. We accept policies from most insurance companies, listed above.
If your health insurance plan is not listed, our phenomenal intake team always available to help prospective patients understand their coverage options. Not to mention, at Neuro Wellness Spa, we handle all the paperwork. Contact us today to speak to learn more about TMS in Santa Monica. 
Parking Information
Located on the corner of Ocean Park Blvd and 29th Street, our Santa Monica office serves patients in Santa Monica as well as those in the neighboring areas of Venice, Pacific Palisades, Culver City, Malibu and more. Conveniently located close to work, home, or school, our Santa Monica office offers reserved parking spaces as well as ample street parking.