Anxiety Treatment
Anxiety Treatment Los Angeles
Occasional anxiety is a normal part of life. However, for people with anxiety disorders, the anxiety does not go away and can worsen over time. Anxiety disorders are the most common mental health concern in the United States, and it's estimated that more than 40 million adults – about 19% – have an anxiety disorder. Although anxiety disorders are highly treatable, many people struggling with anxiety go a long time between developing symptoms and receiving appropriate treatment and support. At Neuro Wellness Spa, our no-pressure clinicians here in Los Angeles can work with you to figure out whether oral medications or an alternative depression treatment, like TMS, Spravato or IV ketamine therapy, might work best for your unique symptoms and health goals.
What Is Anxiety?
The American Psychological Association (APA) defines anxiety as an emotion characterized by feelings of tension, worried thoughts, and physical changes like increased blood pressure. People generally think of anxiety as a negative concept, but while anxiety can reach unhealthy levels, anxiety may also play a helpful, not harmful, role in our daily lives.
By contrast, people with anxiety disorders usually have recurring intrusive thoughts or concerns. They may avoid certain situations out of worry. They may also have physical symptoms such as sweating, trembling, dizziness, or a rapid heartbeat. Untreated anxiety disorders can cause persistent misery, but can also contribute to a host of additional psychological and medical conditions, such as depression or an increased risk of cardiovascular disease.
There is no one cause for anxiety disorders. Instead, there are various underlying genetic, biological, psychological and environmental factors that can influence your risk of developing an anxiety disorder. These include stress, a physical condition such as diabetes or other comorbidities like depression, genetics (first-degree relatives with an anxiety disorder), environmental factors like abuse, and substance misuse.
Signs and Symptoms of Anxiety
While a number of different diagnoses constitute anxiety disorders, generalized anxiety disorder (GAD) is one of the most common. GAD is usually defined by prolonged fear, worry, and a constant feeling of being overwhelmed.
Typically, Generalized anxiety disorder is characterized by persistent, excessive, and unrealistic worry about everyday things. This worry is excessive, difficult to control, and can include finances, family, health, and the future. It's also often accompanied by many cognitive and physical symptoms.
The symptoms of generalized anxiety disorder (GAD) may include the following:
Restlessness, and a feeling of being "on-edge"
Muscle tension
Difficulty concentrating
Uncontrollable feelings of worry
Irritability
Fatigue
Sleep difficulties, such as problems in falling or staying asleep
Early intervention can make a big difference by saving a person and their loved ones from stress, developing more serious symptoms, and reducing the likelihood of problems with work, family, school and substance misuse.
How Do I Know if I Have Anxiety?
It's probably time to schedule a mental health check-up if you're having thoughts, emotions, or behaviors that are affecting your relationships, your work, or your sense of well-being. Especially if you are experiencing symptoms of anxiety that persist for two weeks or more, it's important to speak with your healthcare provider. Like many mental conditions, anxiety disorders don't just affect your mood—they can also cause physical symptoms.
Getting timely and appropriate help for a mental health issue like anxiety can make a big difference. Psychiatrists and psychiatric nurse practitioners (NPs) can help you understand your symptoms and choose the best treatment option for your health goals. If you are diagnosed with depression, they will discuss treatment options with you. These options may include talk therapy, lifestyle changes, oral medications, TMS, IV ketamine, Spravato, and more.
Anxiety Statistics in Los Angeles and the United States
In light of the recent COVID-19 pandemic, many mental health conditions in Los Angeles and the United States have been exacerbated. More than three in ten adults in the U.S. have reported symptoms of anxiety and/or depressive disorder since May 2020 compared to one in ten in 2019.
In 2021, 32.0% of adults in California reported symptoms of anxiety or depression compared to 31.6% of adults in the U.S. Of these adults, almost one-third (29.9%) reported that they needed counseling or therapy but did not receive it, compared to the U.S. average of 26.9%. This unmet need for mental health care is expected to increase due to the pandemic, as mental health conditions have been exacerbated and barriers to accessing care may have worsened.
In fact, among these adults in California who reported an unmet need for mental health treatment in the past year, 36.3% (614,000) did not receive care because of cost. That's where Neuro Wellness Spa comes in. We make it exceedingly easy, convenient and affordable for Angelenos to access excellent mental healthcare. We're in-network with every major commercial insurance provider and have appointments available in days, not weeks. Plus, we have appointments available online, so you can visit us from the comfort of your home.
How Anxiety Disorders Are Treated in Los Angeles?
There are many different treatment options that can be used for anxiety disorders. Typically, first-line treatments for anxiety disorders include talk therapy, lifestyle changes, and psychiatry for medication management. Patients may benefit most from a combination of all three. However, many patients continue to struggle with lingering symptoms or unwanted side effects after trying these first-line treatments including common medications like selective serotonin reuptake inhibitors (SSRIs) and norepinephrine reuptake inhibitors (SNRIs).
If you've tried medications or talk therapy and are experiencing lingering symptoms or unwanted side effects, you're not alone. There are many alternative ways to treat anxiety disorders that can help you ditch the side effects and beat even the toughest anxiety symptoms or severe anxiety.
How Is Anxiety Treated with TMS Therapy?
TMS, or transcranial magnetic stimulation, is one highly effective treatment alternative for anxiety with little to no side effects. Anxiety negatively impacts certain regions of the brain which causes abnormally high levels of activity. The gentle magnetic pulses used in TMS target these overactive areas to reduce the symptoms of anxiety. TMS is non-invasive (does not require surgery), non-systemic (does not affect the entire body), and well-tolerated. TMS therapy is FDA approved for depression, and can be used alone, or in conjunction with talk therapy and medication.
During TMS treatment, patients recline in a treatment chair and remain awake and alert. A TMS magnet is positioned over the patient's head to deliver gentle pulses to specific areas of the brain. Patients report that the pulses feel like taps on the head. Each treatment session lasts about 20 minutes, after which patients can immediately return back to their daily routines.
TMS is well tolerated. Sometimes patients experience mild scalp discomfort or mild headache during active treatment. Most patients notice symptom improvement with TMS after 2 weeks of treatment (8-10 sessions).
Unlike medications which can take 6-8 weeks to exert their full effects, most patients experience improvement in 2 weeks with TMS therapy. Plus, TMS therapy is covered for depression by most insurance, including Aetna, Anthem, Blue Cross Blue Shield, Humana, United Healthcare, and others.
How Is Anxiety Treated With Ketamine Therapy?
Designated as a 'breakthrough therapy' by the FDA, ketamine can rapidly—often within an hour or two—lift the symptoms of anxiety, depression, PTSD, OCD, and other conditions. After a short series of repeated doses, this effect typically extends out for weeks to months. Ketamine is an FDA-approved anesthetic that is used to treat mood, anxiety and pain. There are two main types of ketamine therapy:
Intravenous or IV Ketamine, sometimes called racemic ketamine– Given as an infusion into the bloodstream, racemic ketamine is a mixture of two mirror-image molecules: "R" and "S" ketamine. Racemic ketamine is FDA approved as an anesthetic, and used off-label to treat mood and chronic pain disorders.
Spravato, also known as Esketamine– Given as a nasal spray, esketamine uses only the "S" molecule. Esketamine is FDA approved for treatment-resistant depression.
Studies have shown that ketamine stimulates brain-derived neurotrophic factor (BDNF) and the growth of neurons in the brain. Researchers have observed increased synaptic connections in patients treated with ketamine therapy. Ketamine also improves neural activation or communication between brain cells. This in turn helps improve mood and thought patterns. This neuronal growth and increased neuronal interconnectivity relieve symptoms of anxiety.
Start Treatment for Anxiety in Los Angeles Today
Although anxiety disorders are real and treatable, there are many people in Los Angeles County living with untreated or sub-optimally treated mood and anxiety disorders. At Neuro Wellness Spa, we are proud to offer convenient locations across Southern California— from the beaches to the mountains. Our clinics are thoughtfully designed and we understand there's more to mental health treatment than a pill— Neuro Wellness Spa promotes long-term, holistic mental wellbeing. Conveniently located for those in neighboring areas such as Venice, Santa Monica, Pacific Palisades, Culver City, and Malibu, our expert clinicians are ready to offer innovative treatments and high-quality patient care.
Do not let anxiety symptoms hold you back from your best life. At Neuro Wellness Spa, our clinicians can help you choose the best treatment for your unique symptoms and health goals. To learn more about the services we offer for anxiety treatment in Los Angeles, contact us today at 1-877-859-3179.
Our Locations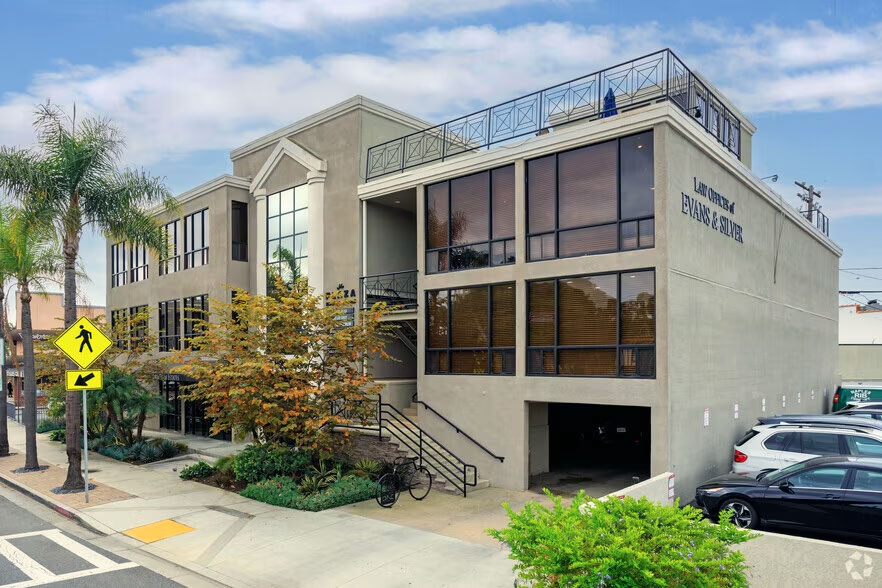 Why wait to get help with Anxiety Treatment in Los Angeles? Our professional experienced staff can give you additional information on our services, as well provide the first step to getting started today with Neuro Wellness Spa..